George Stinsman, owner of Chaos Cycles builds custom bikes for the mean streets of NYC. They run on the pockmarked streets of the Big Apple with out destroying themselves--- a testiment to Stinsman's ability to create tough & cool sleds.
Chaos Cycle has proven to be a leader in the motorcycle industry, from everyday repairs, performance mods and maintainace to full ground up award winning custom bikes. Gaining the attention of media worldwide our client base of enthusiasts from Spain, Germany, England, Finland, Canada and of course the USA.
You can always tell a Chaos Cycles custom build, but I can't tell you why. They are tough, iconoclastic, impactful but no 2 are alike. 
Describe your style
George, you've competed in the AMD World Championship, competed in the J&P Cycles Ultimate Builder to name 2, and you always are winning or at the top of the charts... What makes a winning bike
We worked together on the Grease + Gears stage in NYC. Tell us about your presentation.
You mentioned parts on the stage - what is your first product out of the gate? How much does it retail for?
What are the East Cost Trends / Are these trends strong on the East Coast for 2018:
 Tell us about your next custom build
PODCAST SPONSOR – Atomic Bob and his Atomic Dice Studio Arts – Taking Monsters and Aliens to the next level of existence... ONE Monster at a time.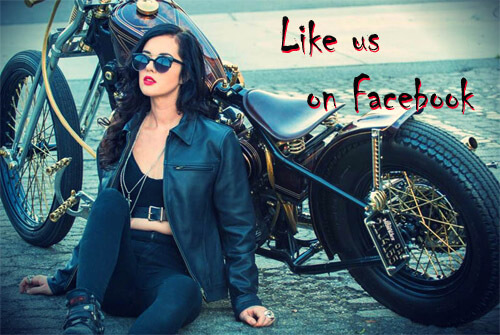 Like us on Facebook.
Produced by Jeff Najar of Biker Pros.
Share
|
Download(

Loading

)