Interview John Shipley
Custom Builder
Jon Shipley is a world-class builder.  Pat is impressed with his design and attention to detail. He is an inspiration to builders everywhere. If he can do it, anybody can. 
QUESTION – You do not have to have a huge shop, you don't have to have a cnc machine, you don't have to have a paint booth… But you do have world-class bike builds.
What is the Shipley Magic?
How was World Championship in Germany?
Interview Brian Schaffran
Owner Skidmark Garage
Interview with Brian Schaffran of Skidmark Garage - Wrenching, Drinking, Riding --- Repeat
Schaffran runs a non-profit garage, he doesn't mean to…
COMMUNITY GARAGE - Working on your bike with a bunch of guys that are also working on their own bikes. Having a beer. Hanging out. Helping each other work on bikes. Going for a ride afterward.
It's about building our own little culture of tinkering with our old bikes - the camaraderie that is cemented once we overcome a hurdle - and celebrating each tiny victory along the way.
Owning and riding a vintage bike means working on it. Wrenching on that bike in good company is a win/win.
Biker Etiquette Questions
Can I ride my Razor Scooter on the highway?
Do guys notice if you put on 5 or 10 pounds? Or are they just concerned I have a heartbeat?
PODCAST SPONSOR – Atomic Bob and his Atomic Dice Studio Arts – Taking Monsters and Aliens to the next level of existence... ON3 Monster at a time.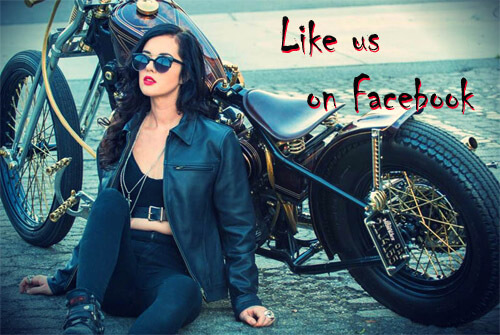 Like us on Facebook.
Share
|
Download(

Loading

)